Our company brand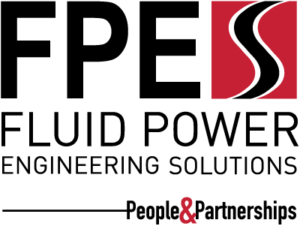 Fluid Power Engineering Solutions represents the comprehensive solutions we offer across hydraulics, filtration & engineering.
We provide complete solutions through our company owned brands and through working with global leading industry partner brands.
The 'People' element highlights the focus we put on our people. The people we hire, the team we create, the attitudes we cultivate. Choosing and developing the right people, leads to good relationships and the opportunity to develop Partnerships.
The 'Partnerships' element is exactly what we are striving to achieve in business. Developing long-term partnerships with our customers is our goal and a direct reflection of good people coming together to deliver great outcomes. 
Company owned brand portfolio
A Dedicated 'Centre of Excellence' Providing Value and Performance Driven Turnkey Solutions For Critical Assets.  Managing your assets for maximum performance output is key to staying on budget
Through our extensive experience with mechanical, hydraulic, and electrical applications, we can manage and deliver value driven solutions to meet or exceed your needs.
Fluid Power Engineering Solutions acquired the Excel brand (Business + People) in 2016. It is now fully integrated into the FPES offering expanding the hydraulic service and maintenance side of FPES.
FluidCareTM represents our comprehensive Filtration solution; a detailed program covering onsite audits, education, filtration products, equipment and services.
Our sister company Poche Engineering have been servicing industry with precision parts and engineered solutions since 1930. Poche Engineering are a centre of excellence in CNC Machining, induction hardening, deep hole gun drilling, and design and fabrication solutions. Not just another machine shop, Poche are masters at integrated product solutions with the ability to design, build and deliver complete products.  
HCS is at the very core of our business – hydraulic cylinder repair, overhaul, design, and build.  Cylinders at FPES are overhauled to Sandvik OEM specification and our decades of experience means we deliver the right outcome, every time.
We are now also Authorised Repair Centre for Woodward Varistroke-I; another world class addition to the cylinder business.
PARTNER BRANDS

PM Control is a vertically-integrated provider of energy control solutions for prime-mover controls and power management systems. They serve small and large organisations in the Energy, Transportation and Process sectors throughout East Asia and Australasia. PM Control Systems is an appointed Distributor for Woodward Inc. (USA).

Woodward Inc is the world's largest independent designer and manufacturer of energy control solutions, including governors, actuators, and controls for industrial engines, turbines, and power equipment.

Linak are a global leader in linear actuation solutions to create smooth controlled movement in a variety of applications from healthcare to agriculture, comfort furniture, office interior, and industrial automation. FPES have partnered with Linak to provide intelligent, automated electric actuation solutions for industrial applications through their Techline series of product.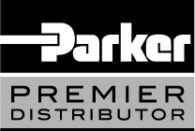 Parker are a global industrial company, leader in motion and control technologies. We work closely with Parker Engineers across their extensive Hydraulics and Filtration product ranges to deliver innovative solutions to your applications.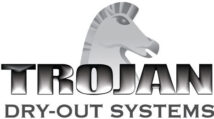 Trojan Dry Out Systems are world leaders in custom designed and manufacture of transformer oil care equipment solutions on Energised Power Transformers for Utility, Industrial, and Service Contractors across the globe.
Trojan have developed proprietary technology and manufacture filtration equipment for the online analysis and removal of numerous contaminants, such as moisture, gases, particulate, acidity, and sludge, from energised power transformers.