In terms of electric actuators, durability and reliability are main concerns when operating heavy-duty construction machinery.
LINAK Linear Actuators are market leaders in Electric Linear Actuators. 
There are a number of switching and controls that accommodate for a solution where simple plug-and-play operation may be required. The LINAK actuator fills a niche between the heavy-duty large stroke robust actuators and smaller simplistic actuators.
Materials and applications need to be able to work relentlessly in extremely harsh work environments, and staff must be kept safe at all times. Using tried and tested electric actuator solutions, you will be able to offer:
Safe and thoroughly tested solutions
Improved ergonomics with intelligent actuators
Low-cost and maintenance-free solutions that are easy to install
Whether you need to lift the engine hood of a heavy-duty wheel loader or mount large attachment tools, safety is paramount. Alongside improved ergonomics, this constitutes the main concern for construction workers.  LINAK has decades of experience making electric actuator solutions that can meet the demands of modern machinery.  This helps customers achieve competitive advantages.
FPES is proud to be the local sales and technical representatives for Linak in NSW.  We stock and supply all models of electric actuators.
SUBSCRIBE TO OUR NEWSLETTER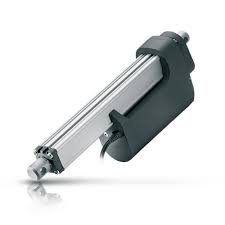 Please refer to our technical data section, here.