A focus on quality is key to ensuring excellence across our operation, how do we do this?

As a company we embrace our quality system, incorporating guiding principles into daily activities to ensure continual improvement. Adherence to systems, proceedures and standards, is fundamental and only the first step in driving quality outcomes.
Our FPES brand and reputation continues to grow largely due to the quality of craftsmanship in our work and the quality of the experience our customers have when working with us.
Each indivudal at FPES understands their personal contribution to delivering quality outcomes, through teamwork, engagement and taking pride in quality work.
"The critical nature of hydraulic applications demands quality controlled solutions"
We are committed to our ISO 9001:2015 approval, which sets the standard for quality across 7 quality management principles;
Customer Focus
Leadership
Engagement of people
Process approach
Improvement
Evidence-based decision making
Relationship management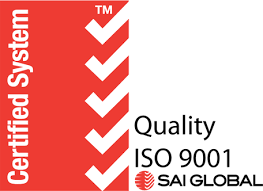 The real value is realised through leadership
& encouraging a culture of 'quality'.