We are seriously good at what we do
Fluid Power Engineering Solutions is a privately owned company, a centre of excellence
delivering 3600 mechanical, hydraulic & electronic solutions to industry.
We 'Partner' our customers through people, passion & commitment striving to be an extension of their business, providing value driven solutions through our knowledge and a passion for excellence.
Our seriously awesome skilled team continuously look at ways we can improve customer systems and applications. Through innovation and close collaboration we are able to deliver the right solutions.
At FPES we 'Personalise' things, we like to get to know our customers. We are connected and work together to advise, create and deliver solutions which always meet and often exceed customer expectation.
We are a dynamic flexible operation, we listen hard and respond quick

Our culture is our secret weapon; we work hard to maintain a positive vibe and great environment.  It rubs off in the quality of work we do, the fun we have doing it and flows over to our customers. We are a 'Can Do' company always improving our knowledge, our skills, our people, our facilities and our offering, to deliver best in class solutions.
We back ourselves to be your First-Choice Partner get in touch with us to discover ways we can add value to your operation. Click here to contact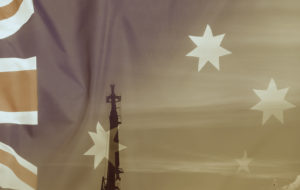 Our Vision
To be Your First Choice Partner in Mechanical, Hydraulic & Electronic Engineered Solutions for Our Selected Verticals, Delivering Real Value for Customers & Leading Industry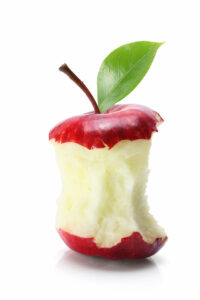 Our Core Values
People.
Partnerships.
Positive Mind-set.
Quality.
Customer Alignment.
Integrity
Our History
FPES has grown from a 'one man band startup' repairing hydraulic cylinders to a highly respected Engineering Centre of Excellence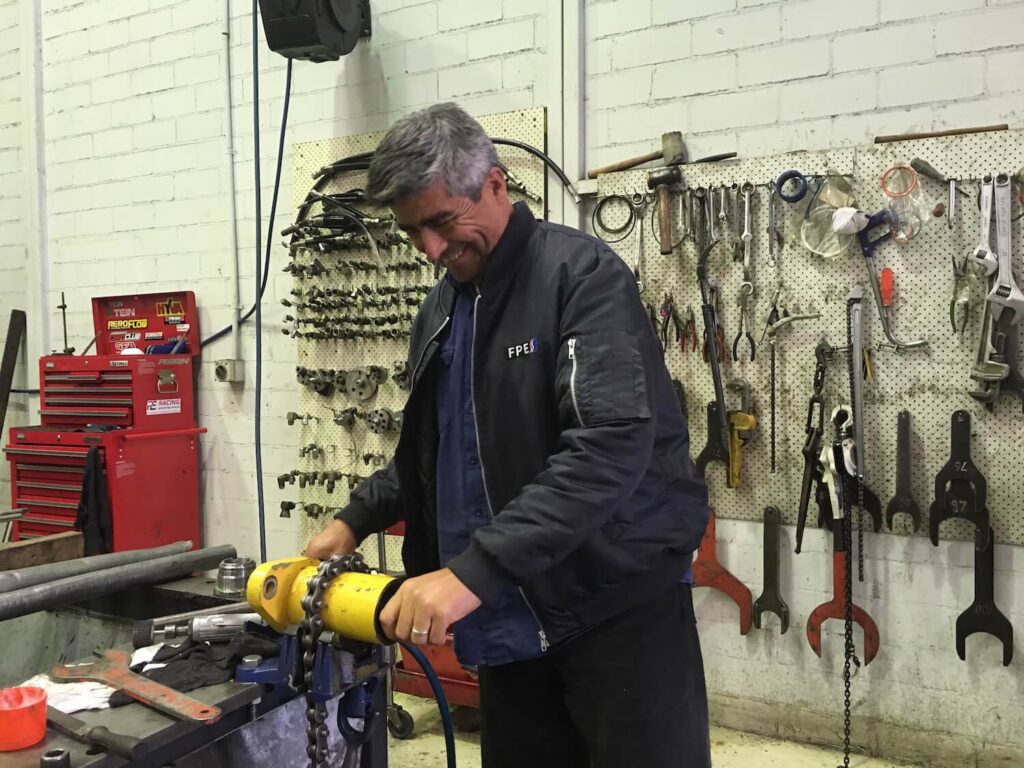 1997 Humble Beginnings
Fluid Power Engineering Pty Ltd began humbly in a garage in Smithfield, started by Osvaldo Riva, servicing and repairing hydraulic cylinders. Osvaldo provided excellent hydraulic repair craftsmanship, extending great customer care, through word of mouth he developed a reputation  forcing a welcomed move into a dedicated factory at O'Connell Street Smithfield. Under Osvaldo's guidance the business and his team began to grow.
2009 New Partner & Solutions Focus
Continuing to deliver best in class hydraulics repair, quick turnaround & personalised service Ossie brought in a business partner to help ensure the integrity of service in line with continued growth. Welcoming highly respected industry expert & Hydraulics Guru, Peter Belter.
Having spent many years in the Hydraulics game, Peter opened new doors & expanded solutions, reflected in renaming to Fluid Power Engineering Solutions Pty Ltd. 
FPES continued to thrive with another move into larger premises at Tarlington Rd, Smithfield. Ossie & Peter responding to market demands, maintaining focus on excellence & customer service.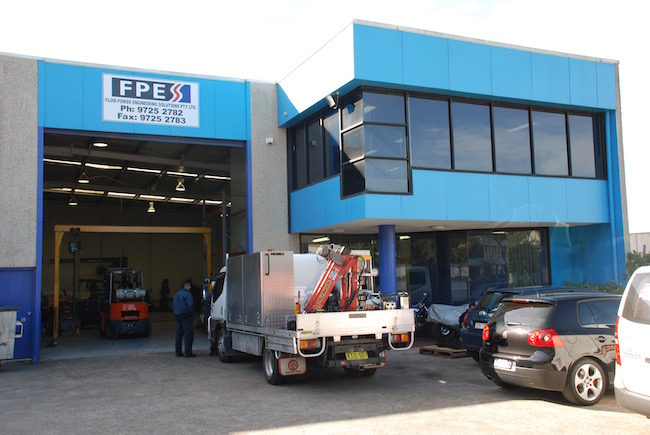 2016 – FPES Ready For New Owners
Wanting to see the company thrive well into the future Ossie & Peter decided it was the right time to entrust the company into new hands. Transferring the reins to Geoff & Jody Head, bringing their extensive Industrial experience in private & corporate enterprise, growth plans were now in place to expand FPES 'hydraulic & filtration solutions'.
August 2016 – FPES In Expansion Mode 
Looking for like-minded partners acquired privately owned premium hydraulic service centre EXCEL Hydraulics, established in 1989 by Kevin McCaffrey. Kevin & his team were a perfect cultural fit for FPES, maintaining focus on customers, providing a more complete Hydraulic & Filtration solution to industry. With EXCEL Hydraulics came the FluidCare™ Filtration Solutions brand, also transferring the Premier Parker Distributor privilege & ParkerStore range to FPES. 
A powerful combination of two successful hydraulic companies joining forces to deliver an extensive suite of capabilities and talented people, creating a premier hydraulic service centre in key Sydney Industrial hub.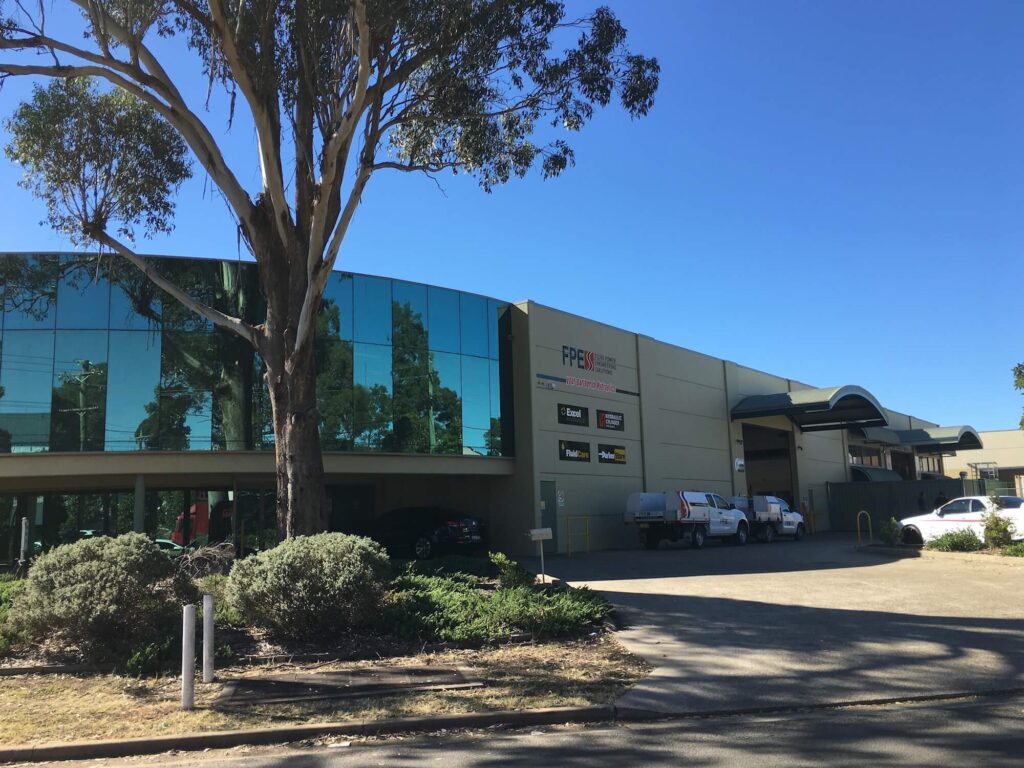 October 2016 – FPES New Headquarters 
Move to the current larger professional HQ in Wetherill Park, Western Sydney, establishing a centre of excellence in Engineering, Hydraulic & Filtration Solutions & room to grow the team.
Key to continued success was retaining all the original founders; Ossie, Peter and Kevin who form a formidable team and help guide the future direction of the combined businesses.
May 2017 – FPES Acquires 88year Old Precision Machining & Fabrcation Company, Poche Engineering Pty Ltd
In line with our key focus on providing a 'complete engineered solution' to customers. Giving FPES the ability to integrate hydraulics 'know how' with precision machining & fabrication to design & deliver end to end solutions to customers. An exciting opportunity for the combined companies. Read more about sister company Poche Engineering here.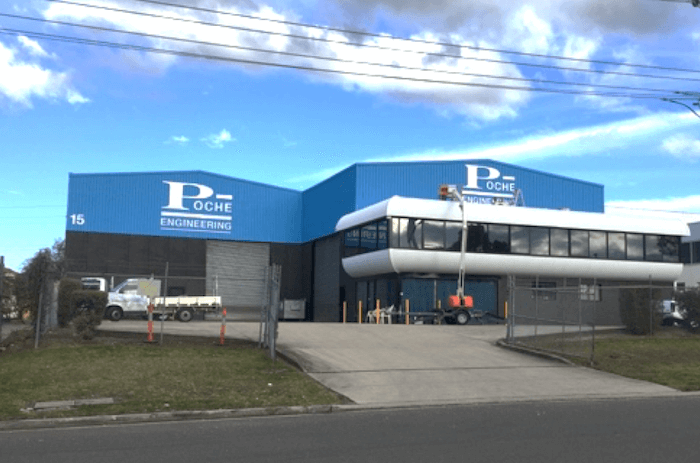 2017 – FPES Appointed Linak distributor for NSW 
Servicing the industrial market with TECHLINE electrical actuation solutions. Linak is a Danish company est. in 1907, family owned global leader in electric linear actuator technology, with more than 2000 employees, multiple manufacturing facilities and represented across 35 countries. Exciting case studies to follow soon on our work with Linak.
April 2018 – Expansion into WA, establishing a Perth office to deliver the proven systems, products, knowledge and expertise into the Western Australian market.
2018 – FPES Focus On Complete 360° Engineered Solutions
Through close relationships with customers we are expanding our engineering, hydraulic & filtration services & products to provide complete end to end engineered solutions.
Responding to changing market dynamics we are continuously looking to improve and grow, expanding our offering to customers & developing partnerships with key industry partners to deliver the best solution, see more on our industry partners here.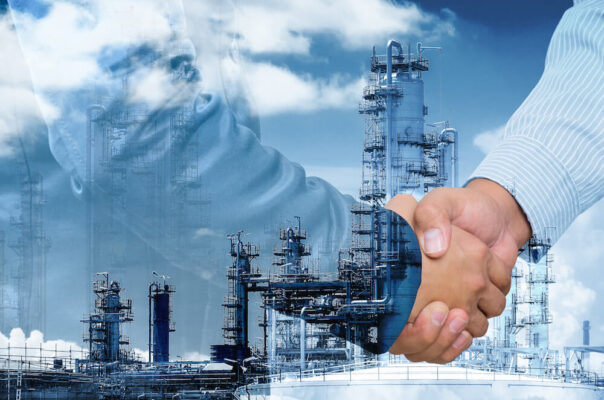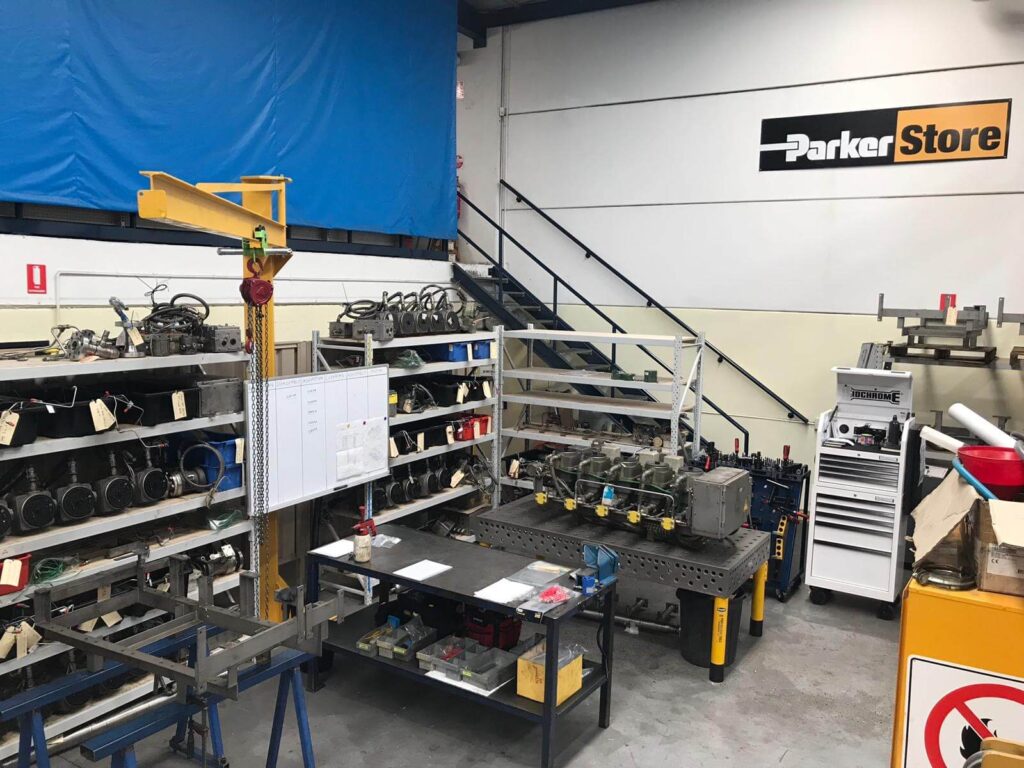 FPES Woodward DLE overhaul facility taking shape.
2019 – FPES Sign AISF Agreement with PM Control & Woodward
FPES are delighted to formalise our burgeoning relationship with PM Control in the form of a Service Agreement which confirms us as authorised Mechanical Service Partners for Woodward products such as governors, gas metering valves (TecJet) and Proact actuators.
We also provide mechanical overhaul capability for fuel control skids, as found on GE aeroderivative gas turbine applications.