FluidCare™ is a 3 Stage Program designed to deliver optimum equipment performance & contamination control through a total system approach. Hydraulic Filtration Overview.
Our FluidCare™ Program will streamline and manage your oil & filtration systems delivering quantifiable, lasting benefits;
Maximising equipment safety, reliability & uptime
Minimising downtime, repairs & maintenance costs
Improved fluid life & performance
Protecting warranties & longevity of expensive equipment
Over 80% of Mechanical System Failures are a result of Poor Filtration Practices.
Poor filtration practice results in contamination of lubrication systems causing premature mechanical wear & corrosion of equipment, costing companies thousands of dollars.
Knowledge is power.
With our support, understand how simple adjustments and improvements to the way you use, filter and manage lubrication oils, will dramatically extend the life of equipment and deliver significant cost savings.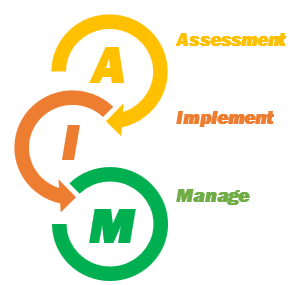 The FluidCare™ 3 Stage Program is customisable to your application and budget.
Hydraulic Filtration Overview – We can simply provide advice, small improvements or extensive system upgrades. We can train your staff to handle ongoing requirements, or we can implement and manage the entire filtration program for you.
The choice is yours.
ELEMENTS OF THE PROGRAM
Contamination Removal
Contamination Exclusion
Lubricant Storage & Identification System
Hydraulic & Equipment Maintenance
Contamination Removal
Remove water, particles, gases, varnish
Mobile and stationary filtration units, online/offline
Various filtration technologies; depth v flow, vacuum dehydration, centrifuge, BCA, dryout etc.
System flushing, recycling oil
Install filtration, components desiccant breathers etc
Contamination Exclusion
Identification of ingression points i.e. breathers, hatches, seals, new oil
Recommendations for hose, fittings, quick release couplings
Lubrication handling protocols
Storage & handling conditions management
Lubricant Storage & Identification System
Filter, label & manage new fluids on arrival
Handling transfer practices
Safe, clean & organised storage and inventory control
Visual Identification charts, colour coding system, equipment tagging to prevent misapplication or contamination
Hydraulic & Equipment Maintenance
Scheduled maintenance
Diagnostics & troubleshooting
Recommended lubricant usage, drain & lube schedules per equipment
Filtration system design improvements
Correct Oil Selection
Oil Analysis
Fluid Condition Monitoring
Training & Ongoing Support
Correct Oil Selection
Choosing enhanced lubricants where required
High performance additives
Right oil per equipment
Oil Analysis
Laboratory testing and interpretation of oil samples
Scheduled monitoring of oil performance and equipment condition
Fluid Condition Monitoring
Real-time remote or onsite oil condition monitoring
Particulate monitors, moisture sensors, sight inspection glasses etc.
Alarms & IoT System integration & control
Training & Ongoing Support
Education & onsite training
Filtration 101s
Lubricants handling/storage 101s
Breakdown services/Mobile technicians
Consultancy Services
Get in touch with our FluidCare™ team to discuss Hydraulic Filtration Overview or devise a filtration plan for you, that works! Contact 1300 883 955 or info@fpes.net.au or fill out your details here.