FPES supports industry-leading manufacturers with comprehensive technical assistance and services for the power generation, petrochemical, industrial, and marine industries. Scheduled maintenance and overhaul services ensure continued safe operation of prime movers, avoiding unnecessary plant malfunctions and expensive downtime. Emergency, on-site service is available 24/7.  Woodward governors and component MRO.
REPAIRS, EXCHANGES & FIELD SERVICE
Specialising in Woodward governor service and repair, FPES has a dedicated full-service repair centre in Wetherill Park, NSW. Routine maintenance keeps your equipment operating at peak performance.
Work with us to develop an exchange program suited to your needs and designed to reduce downtime and minimise costs.
Authorised Woodward governor repairs, exchanges and MRO services
24/7 emergency service
Inspect, service, test, and calibrate to OEM specifications
Largest exchange inventory in Australia
One-year factory warranty on repairs and exchange units
Quick turnaround – authorised service
Minimised downtime with a replacement exchange unit
Woodward Steam Turbine & Engine Governor/Actuator Maintenance
Change governor/actuator oil between 3,000 and 5,000 running hours
Ensure the use of proper oil
Perform overhaul and calibration between 20,000 and 25,000 running hours
Repair of auxiliary equipment is also recommended
Catastrophic failure may result if governors are pushed past recommended limits of maintenance, i.e. seizure of oil pump, bearing failures, etc. If prime mover is critical to operations, a recommended preventive maintenance schedule should be followed. Repair costs can be excessive when units are operated beyond the hours of recommended maintenance.
Regular maintenance is critical to avoid excessive repair costs and potential catastrophic failure. FPES offers routine maintenance to keep your equipment operating at peak performance, minimising downtime. FPES Woodward factory-certified and skilled technicians have years of experience repairing Woodward governors.
FPES' factory-authorised workshop with state-of-the-art Woodward test equipment ensure your Woodward Governors are maintained to meet your toughest demands.
Our Woodward overhaul facility continues to develop and take shape.
We have built clean-rooms for build and test and through our technicians' striving for excellence, further best practice process continues to be implemented.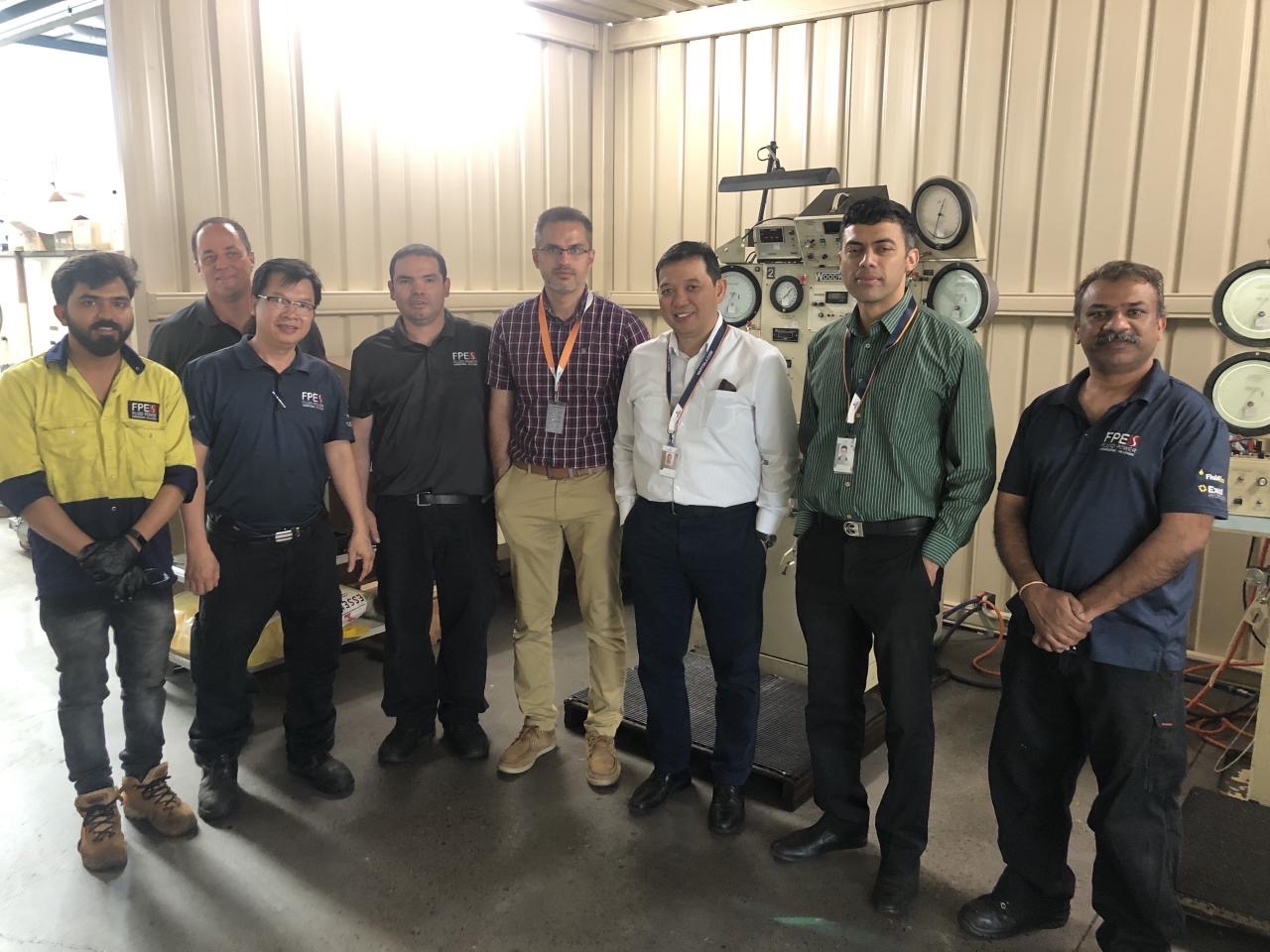 MAINTENANCE PLANS – Woodward component mro
Control System Health Check
Working in conjunction with our partner PM Control, whom is authorised by Woodward to perform warranty evaluations, training, repair, and field service work for Woodward products in the region, we can perform Control System Health Checks to identify potential problems BEFORE they cause you and your plant costly downtime.
What problems exist? How can you resolve them? Can improvements be made? FPES' on-site engineers will listen to your needs and make recommendations for your specific control system.
Our thorough inspection report contains details about governor and auxiliary equipment usage, settings, and linkage. We will work with your team to create a plan to tackle potential problems so you can make informed decisions about your plant's governor and control system. And FPES governor experts will recommend options and support your needs to ensure your system keeps running at optimum performance.
Here's what you can expect from the FPES/PM Control service engineer during your Control System Health Check Inspection:
Inspection of all governor internal components and oil condition, fuel pump linkages, and pins
Tune governor dynamics for optimum performance
Educate personnel on correct installation and setup of governor system
Document governor running hours, if available
Document part numbers and serial numbers of all governor, auxiliary and control system equipment
Complete control and monitoring system troubleshooting
Identify and troubleshoot immediate concerns or performance issues
Specify recommended spare parts
Identify discontinued equipment and propose replacements
Address any immediate control system concerns or needs
Detailed report for immediate or future recommended services
Suggested product training on Woodward governors and controls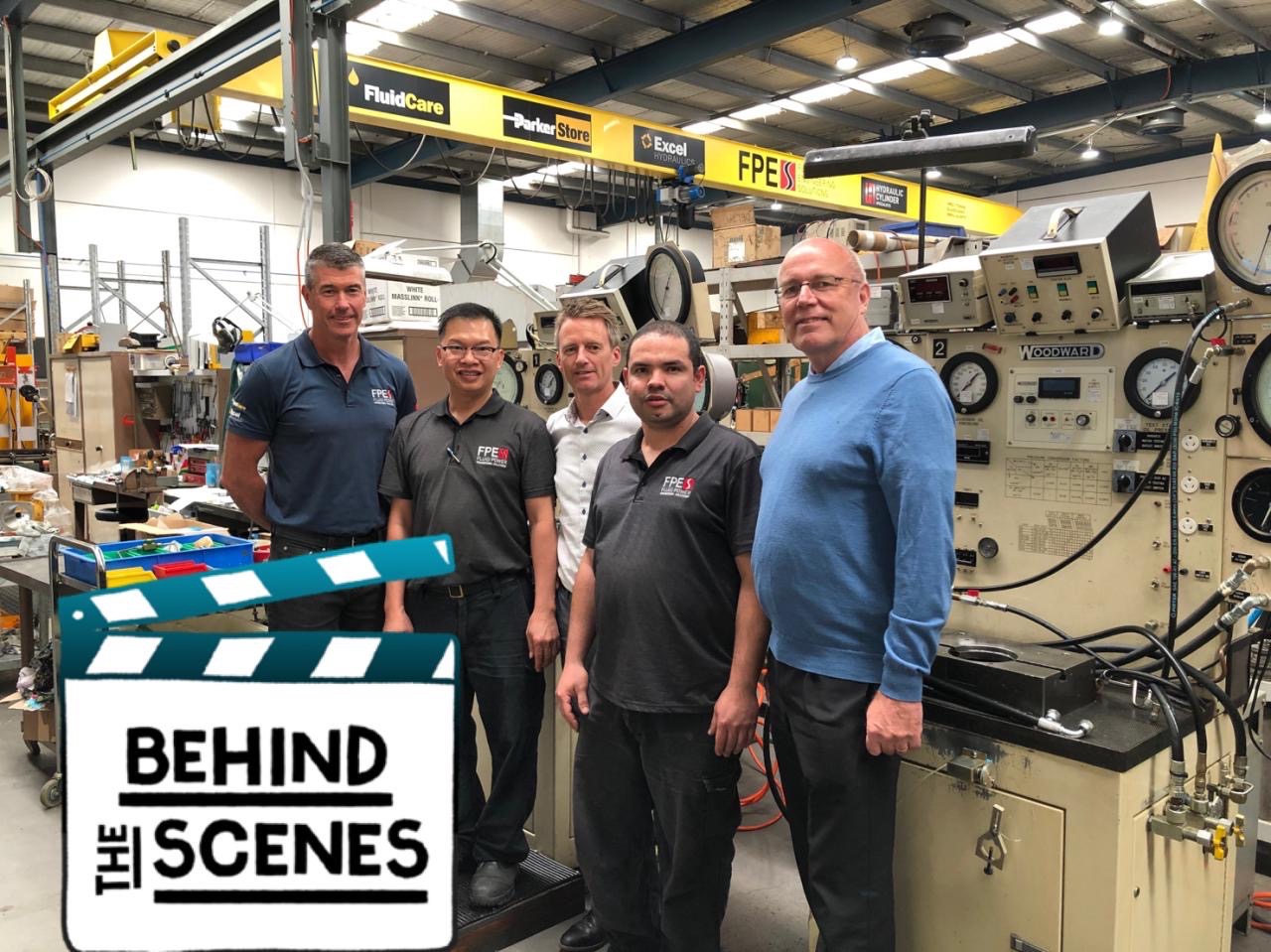 Our people are our most valuable asset.
Our culture means we strive to deliver first class client outcomes at all times and our experience and expertise allows us to do this.
Our partnerships in industry add value from start to finish.
Installation & Commissioning
FPES service technicians and engineers provide comprehensive system support, from initial site visit to installation, testing and commissioning and training. Our application engineers continue to be available to trouble-shoot and assist for the life of your control and monitoring systems.
Based on the site inspection and agreed scheduling, FPES provides all labour, supervision, materials, consumables, testing devices, equipment, tools, and services per manufacturers' installation instructions.
UPGRADE AND RETROFITS
As a Woodward Business Partner; FPES, and our partner PM Control, deliver mechanical hydraulic governors and state-of-the-art digital control systems to modernise and upgrade reciprocating gas and diesel engines to the latest Woodward technologies.
Whether your objective is improved performance and fuel efficiency, compliance with tougher emissions regulations or expanding alternative fuel options, FPES can deliver a comprehensive, whole-system solution to upgrading your existing engine controls. The aging of components increases the risk of unplanned shutdowns, and obsolescence of component create severe problems which can make these shutdowns more expensive.
The financial losses, in terms of lost operation due to unexpected shutdown, resulting from the failure of a simple component, may be quite out of proportion to its relatively inexpensive cost. Thus, retrofitting an integrated engine control solution to replace the outdated system increases engine reliability, performance with improved fuel efficiency and lower emission.
FPES performs a comprehensive evaluation of your existing control system inclusive of the engine's control panels, governors and other auxiliary systems. From this assessment, FPES design engineers are able to design a comprehensive solution that improves your engine performance and takes advantage of the latest technologies.
To ensure that the control system functions as planned and without issue when installed on site, extensive simulations leveraging software and hardware components that mirror the conditions in the plant are run in our test lab during design and testing phases prior to shipment.
Outage Support
FPES can deploy highly capable, mechanical personnel and supervisors to site to support planned outages. Whether the requirement be for a few weeks or a few months, FPES technicians can deploy to site to provide the type of skilled mechanical support required to restore the plant to operation.
Please access our Woodward Inc technical library here.  We'll continue to add valuable technical data on Woodward component MRO and project updates.