FPES and PM Control have been this week furthering and deepening our progressive and exciting partnership. Two of our Electrical/Mechatronics Team have been at the PMC facility in Kingsgrove assisting in the installation and commissioning of a Woodward Micronet+ control system with LinkNet HT modules.
This world class addition to the Australian market will allow us to automate DLE skid functionality testing after completion of overhaul. The DLE skids are received, inspected, stripped, inspected and assembled at our Wetherill Park facility before transferring to PM Control Kingsgrove for FAT testing.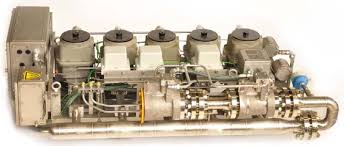 This is great news as clients and end users can have confidence that any work we undertake on their critical components will be rigorously tested with state of the art technology.
We at both FPES and PM Control are intent on developing and retaining expertise in Australia to support our markets. We can achieve this through staff development, smart investment and the support of our suppliers and clients alike.